Viamapa
3D surveyspecialist
in Europe and Africa
Viamapa, is a Portuguese company created in 2004 intervening in all the domains of Topographic Engineering, Cartography, Geodesy and Hydrography.
We are specialised in the acquisition and processing of geographic information using aerial, maritime, terrestrial and underground acquisition equipment, such as airborne, terrestrial(mobile and static), drone, sonar, Georadar, GPS/GNSS, total station and precision level.
This development has made Viamapa a leading company in the sector and is today a symbol of dynamics and confidence.
01
Vision
To be a reference throughout Portugal, Europe and Africa in the provision of Cartography, Topography, Bathymetry, Network Cadastre and Land Cadastre services, combining state-of-the-art equipment in data collection, processing and analysis, with qualified professionals (Engineersfrom various backgrounds, Surveyors , Geographers, Geologists, Hydrographers, Architects).
02
Mission
The experience acquired throughout the years allied to the permanent search for the updating of means and tools of work, makes Viamapa a company in broad growth and development, both from the economic point of view, and the point of view of quality and speed of services.
03
 Values
- Innovation: We invest in research and development for the new generation of 3D Cartography forSmart Cities, which will enable Autonomous Navigation
- Quality: Excellent results and customer satisfaction is our main focus
- Trust: We rely on qualified collaborators and state-of-the-art technologies to guarantee results with maximum detail and accuracy.
Our Certifications
Viamapa strives for the certification of its processes in order to guarantee the quality of its products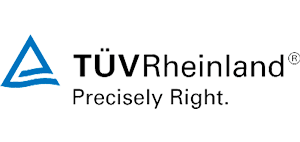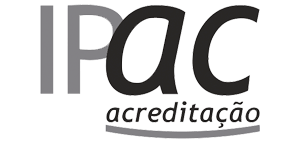 Quality policy ( ISO 9001 standard)
Maintenance and continuous improvement of the effectiveness of the QMS in accordance with the NP EN ISO 9001:2015 standard;

Customer satisfaction by meeting contractual deadlines, through the quality of the service provided, ensuring maximum efficiency of the production processes;

Improvement of Working and Safety Conditions, investing in infrastructure and equipment, in order to obtain the well-being and consequent increase in productivity of employees;

Satisfaction of the other Stakeholders by meeting their requirements;

Betting on a Differentiating Character and Technological Innovation of the services provided by the company;
Compliance with the Applicable Legislation and Regulations, namely those related to the activity developed by the company;
Internationalization of the company based on an organized and sustained structure in order to expand the company's area of influence;
Competitiveness and profitability achieved by investing in new business opportunities, optimizing resources, and training and qualifying its employees;
Betting on the Implementation of Information Security Policies.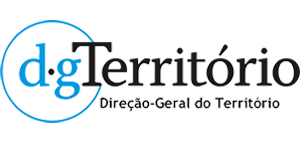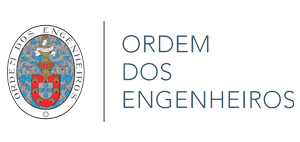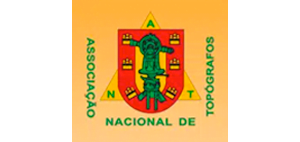 Viamapa joins Geosat Group
To gain scale in the latest 3D surveying technologies
Founded in 2000, Geosat, whose annual growth rate has exceeded 40% since 2013, intervenes in all services related to measurement, thanks to 3D Laser Scanner technology
Detection and georeferencing of underground networks
3D scanning and modelling
BIM for buildings and infrastructures
HD cartography with dynamic acquisition
Supervision and monitoring of buildings and infrastructures
Viamapa - GEOSAT Group
+20 years of History
2021
- We are part of the #FT120 programme
The #FT120 programme brings together innovative companies capable of becoming global technology leaders.
2020
- Delta monitoring joins Geosat Group
Delta Monitoring is a company specialising in monitoring services for precision works
2019
- Raising finance (10M€)
- Viamapa joins Geosat group
- Business growth champions "Les Echos"
We have secured first funding of €10 million with the companies: "Société Générale Capital Partenaires, Bpifrance and Ouest Croissance". 
Through some flagship projects (such as the monitoring of the Plunge of the Kariba Dam).
2012
- Take-up of the first LiDAR systems (fixed and mobile)
- Office opened in Lyon, France
The Mobile Laser Scanner is ideal for track survey of roads and railway lines, allowing a huge amount of three-dimensional information to be obtained from the working areas.
2011
- The Internationalization of Mozambique
In search of new challenges, Viamapa started in May 2011 its services in Mozambique, starting (as rehabilitation of Maputo International Airport, Matola port terminal, Beira and Nacala).
2004
- Creation of the company Viamapa (Porto)
2000
- Creation of the Geosat Group (Bordeaux - France)
Other Partnerships
The Geosat group brings together the experience of several companies specialised in different areas of activity
Be.Control
Design office specialising in construction project management and VRD. In the development and execution of major projects, Be.Control is positioned as a reference in project management, from the study phase to theconstruction of the works
Se2t
Established in the south of France, this company specialises in all surveying, network detection and 3D modelling / scanning services for large public and private companies
Portugal and International
Some of our Customers
We work in Portugal and abroad with private and public clients on all types of projects in the sector